Propane Products Rentals NJ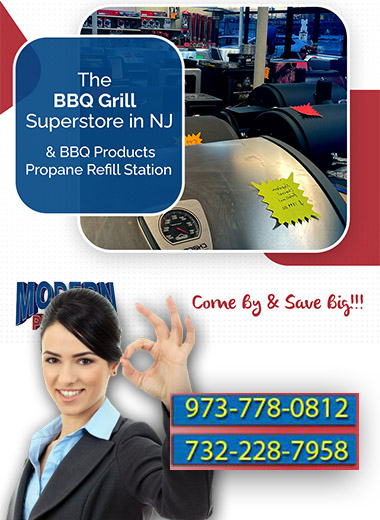 Are you looking for Propane Products Rentals in NJ? Modern Propane provides propane rentals for parties and events. If you are hosting a large party and need a bigger BBQ to supply more food more quickly, Modern Propane rents propane grills that can accommodate any size crowd you have.
Our 8-burner commercial gas grill is available for both pickup and delivery options. Check out our propane rentals catalog for more information!
For more information on the propane products and services we provide at Modern Propane, call us at our Lodi BBQ store: (973) 778-0812, our Toms River BBQ store: (732) 228-7958, or visit us at either location.
Modern Propane - Your Trusted Source for Propane Products Rentals in NJ.