Gas Fireplaces NJ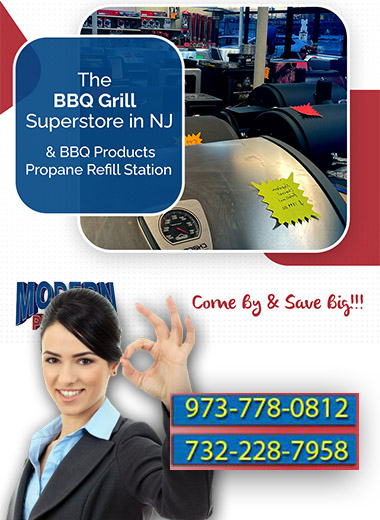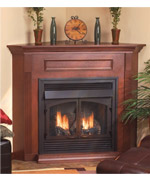 Are you looking for Gas Fireplaces in NJ? The experts at Modern Propane are available to help you when looking to purchase a fireplace: a heating solution and beautiful home addition. We assist our customers in finding gas fireplaces in NJ that fit both their budget and room's dimensions. We are experts in the fireplaces we offer and clean burning propane heat, so when you visit Modern Propane regarding a gas fireplace for your home, you're sure to receive information from installation to gas consumption.
Many homeowners are choosing gas fireplaces in NJ because of their many benefits. Instead of purchasing wood logs and constantly placing more on the fire for heat, propane gas fireplaces in NJ constantly provide heat without interruption. Without logs and ashes, your fireplace requires little maintenance and cleaning, and will not produce dangerous sparks that can cause damage to your home or injure loved ones. Because propane is a clean burning gas, your fireplace won't emit any fumes that can quickly cover your home. Likewise, gas fireplaces are permitted around the United States and can be fitted to your home in the place you'd most like them. A modern gas fireplace added to your home can also save money on your energy bill. The many styles of gas fireplaces in NJ add personality to your home and a relaxing element to enjoy on cold winter nights.
If you've always wanted to come home to a roaring fire after a long day at work, but didn't want to install a chimney, fireplace, or haul wood into your home to constantly feed a fire, then gas fireplaces in NJ are for you. With such minimal upkeep and easy-to-use features, you'll be able to enjoy your home addition promptly after installation and for years to come. At the flip of a switch, your fireplace will offer a warm glow and flickering flames you've imagined without any work. At Modern Propane, we are committed to providing you with expert service and dedicated to your satisfaction. Our line of affordable gas fireplaces in NJ is sure to offer your home a warm aesthetic that will impress guests while providing you with a great, relaxing centerpiece for any room.
For more information on the propane products and services we provide at Modern Propane, call us at our Lodi BBQ store: (973) 778-0812, our Toms River BBQ store: (732) 228-7958, or visit us at either location.
Modern Propane - Your Trusted Source for Gas Fireplaces in NJ.